Spinning Sessions
---
Starting in Spring 2020, we are going to be implementing a new project under the KoT brand: Knights of the Turntables: Spinning Sessions​. This project is designed to be a reoccurring event, that will essentially be open to the public, particularly students in our community who are looking to get more into our realm, and learn more about mixing, producing, DJ-ing, etc. People of all levels of skill and experience are invited to come participate and learn from everyone else. We will allow for anyone who walks in to be able to hop on the decks with our DJ's and mix freely, whether it is with their own music library/equipment, or the ones that we provide.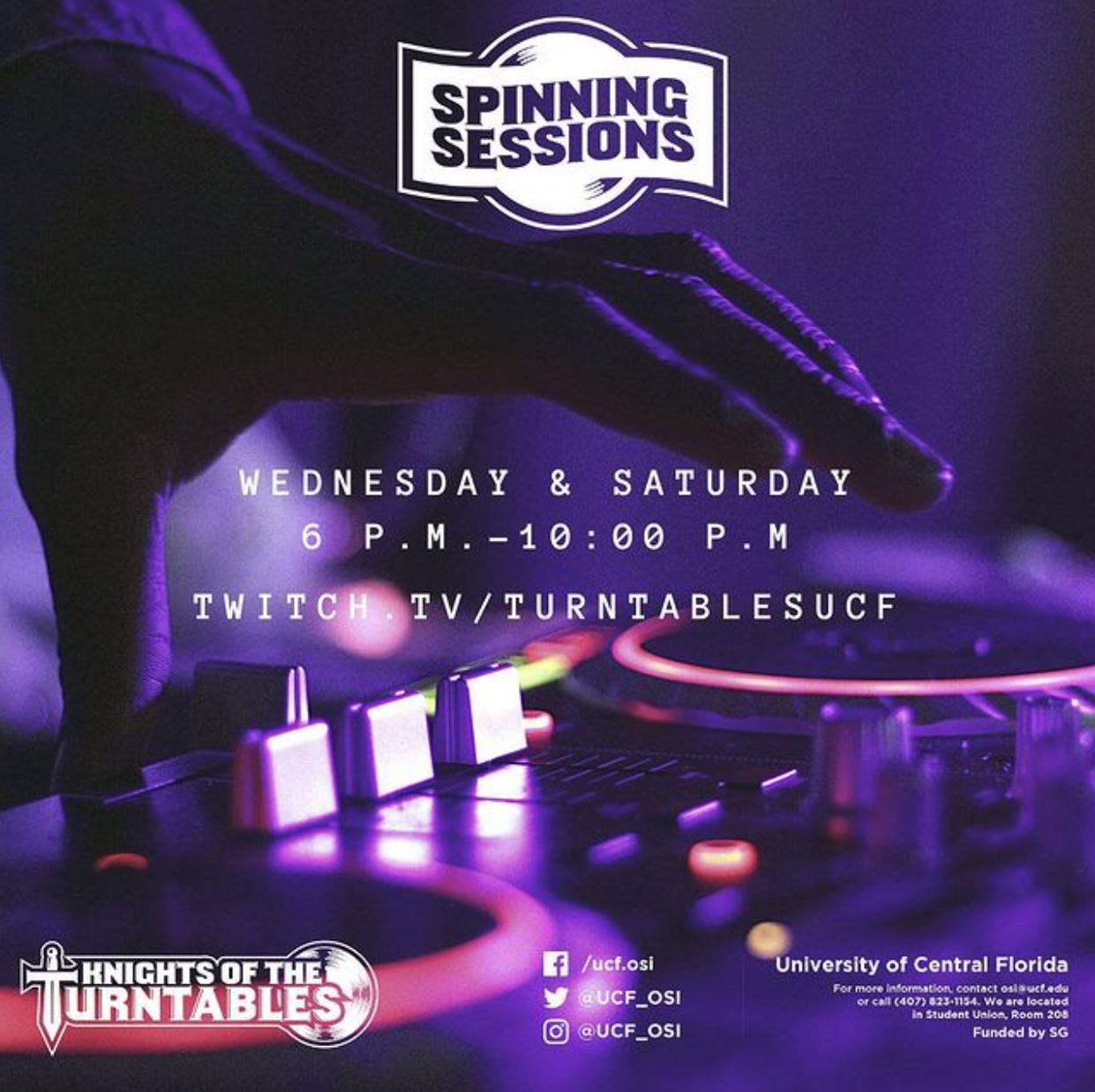 This would also allow us to host workshops or invite guest DJ's to further expand our educational mission and purpose.
This project aligns with the new path and direction that many of us would like to see KoT head towards: upholding our reputation as UCF's prestigious DJ organization, as well as creating new outlets that allow for the rest of the student body to have access to knowledge and educational opportunities within this profession.
I am very excited to see this idea come into fruition and witness the UCF DJ community grow. I am eager to work with other creative minds establishing something innovative and amazing.
< Back