Homecoming
---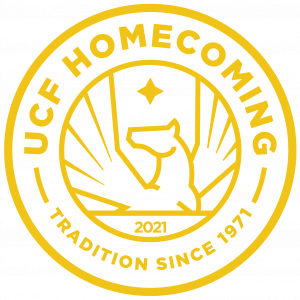 Homecoming is a week full of exciting events for UCF students, alumni, faculty, and staff alike! The mission of Homecoming at the University of Central Florida is to provide the Student Body with a week's worth of events leading up to the Homecoming football game. It is a chance for students to have fun, connect with others and celebrate all that it means to be a UCF Knight. Our mission is to make UCF Homecoming the pinnacle of campus unity and spirit.
Homecoming Events
📢Get Your Tickets for Comedy & Concert Knight at the Addition Financial Arena Box Office with your UCF ID. Tickets for this event and Concert Knight are available from 2 pm until the start of show at 8 pm through the arena box office located at the front of the Addition Arena.
Non-UCF Students can purchase tickets via Ticketmaster💻
To keep with all the fun activities this week make sure to follow @ucfhc on Instagram!