Late Knights
---

About
Late Knights hosts monthly events that feature free food, prizes, and entertainment.
The purpose of Late Knights is to promote safe and unique entertainment options, community engagement, and genuine memories through campus events for all UCF Students.
We provide students with a place to enjoy themselves on the weekend that is fun, safe, on-campus, and free of drugs and alcohol. Events are often held Friday or Saturday nights from 9PM until midnight or 10PM to 1AM.
Registered Student Organizations can benefit from Late Knights by either reserving a table to promote and recruit members, or by sponsoring or co-programming an activity at a monthly event. Each event consistently attracts over 500 students.
How To Get Involved
Late Knights welcomes all students interested in becoming involved in Late Knights to explore the various involvement avenues provided by Late Knights. From volunteering at events, joining the Late Knights Council, or becoming a director on the executive board, there's something for everyone!
If you are interested in getting involved or volunteering with Late Knights, please email our Engagement Director at lkengagement@ucf.edu, or visit our page on KnightConnect.
Events
The Late Knights Executive Board is responsible for the planning and execution of some of the largest on campus student events that UCF has to offer! Late Knights events occur about once or twice a month and generally take place on Friday or Saturday nights from 9 PM to Midnight.
Participate
All events are open to all UCF students with a valid UCF ID and are included in the Activity and Service Fee. Interested students should make sure to stop by our next event! Check out or events page for more information!
Past Events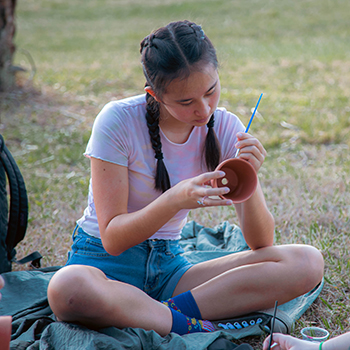 Come connect with nature in the Arboretum Park behind the L3 Harris Engineering building from 3-5pm! Paint your very own pot as the UCF Arboretum team provides soil and seeds for your plant!
Make sure you bring a blanket or towel to sit on, and we hope to see you there 🌙🌱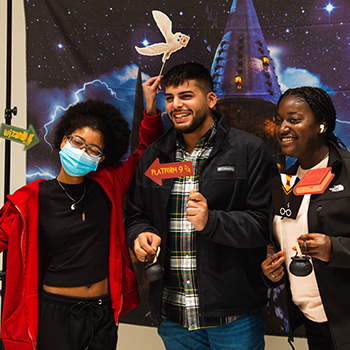 Accio coffee! Join Late Knights for a relaxing Harry Potter themed Coffeehouse Hangout, where you and your friends can use our photo booth, make DIY slime, and play games at the Student Union Starbucks from 5-8pm!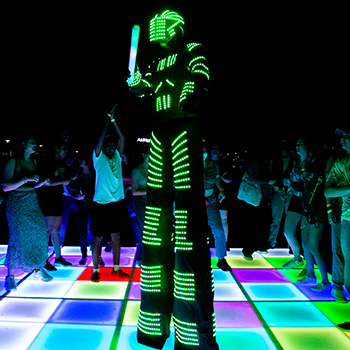 Taking over Memory Mall on February 18, Glow Knights will host an 18 hole glow in the dark putt putt golf course, an LED dance floor, and glow in the dark arcade games!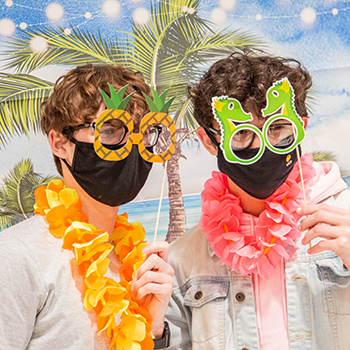 Join Late Knights to make an accessory perfect for a Luau. Receive a Luau themed sticker.
Bring friends and your creativity!
There will be 2 sessions:
Session 1: 5 – 6:30PM
Session 2: 7 – 8:30PM
Located at the new Starbucks in the Student Union.
RSVP on KnightConnect! 🌺🌙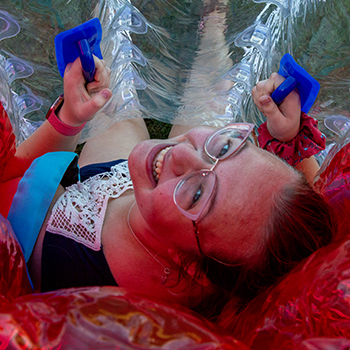 Join us for our first event of the summer! Come out to Memory Mall from 6-9pm to enjoy snacks, games, and more! Come and see what Late Knights is all about!
RSVP on KnightConnect for a quicker check-in! Hope to see you there 🌙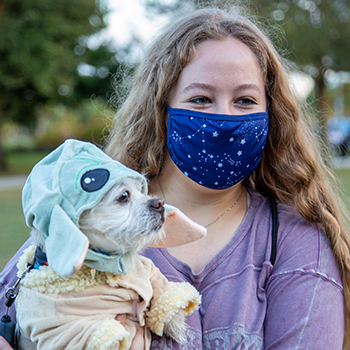 Our first spooky event, in partnership with @step_ucf , is coming to you this Friday, October 1st, on Memory Mall! Check in at 6pm and feel free to bring your dogs for a dog costume contest that starts at 7pm! Bring blankets to sit on for the showing of Spooky Buddies at 8 pm! For snacking, there will be popcorn provided to humans and treats provided for dogs.
‼️MAKE SURE DOGS ARE LEASHED AND UNDER CONTROL AT ALL TIMES‼️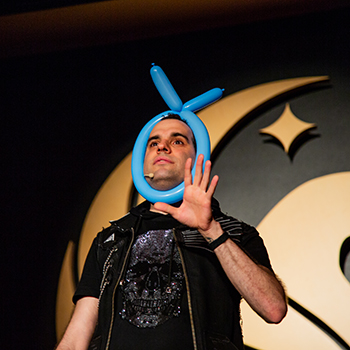 🕷𝚂𝚙𝚒𝚍𝚎𝚢 𝚃𝚑𝚎 𝙼𝚎𝚗𝚝𝚊𝚕𝚒𝚜𝚝🕷
Join Late Knights for a night of magic and mystery! Will we see you there? 😈
Stay tuned for a very special surprise 👀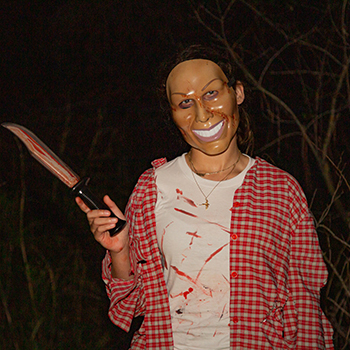 UCF CAB and Late Knights present: Fright Knight 2020 – Classic Monsters! 🧛 🧟‍♀️
Come out to Lake Claire to experience UCF's annual haunted trail.
In order to practice social distancing, groups will be limited to 4 people 🌙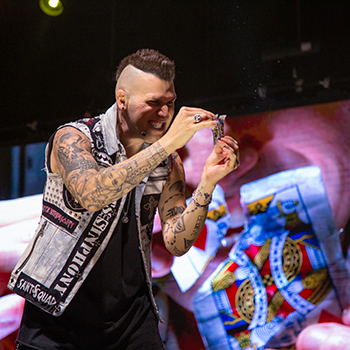 Impossible if just an illusion: Joel Meyers
Late Knights is excited to announce: Joel Meyers!
Join us on Memory Mall for a knight of mind blowing magic and illusions! 🔮💫
Joel Meyers has been seen on America's Got Talent and Penn and Teller: Fool Us. ✨
RSVP on KnightConnect 🌙