About
---
AmeriCorps is a network of national service programs that each take a different approach to improving lives and fostering civic engagement. Members commit their time to address critical community needs like increasing academic achievement, mentoring youth, fighting poverty, sustaining national parks, preparing for disasters, and more.
AmeriCorps offers a variety of service opportunities, from the classroom to the outdoors, and everything in between. No matter what you're passionate about, where you're from, or why you choose to serve, AmeriCorps is your chance to Be the Greater Good. Check out this video for a quick rundown, share with your networks, and encourage others to find an AmeriCorps opportunity and join AmeriCorps.
Meet Your Recruiter
---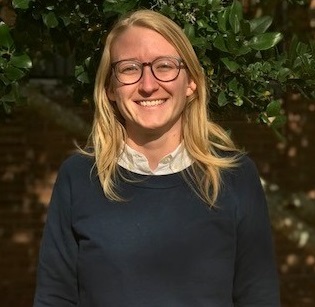 With partnership between UCF and Volunteer Florida, you now have access to an AmeriCorps Recruiter at UCF's campuses.
My name is Kaley Kirk and I was born and raised in Ocala, FL for 18 years until I moved to Orlando for college. I graduated from Valencia College in 2014 with an A.A. in History and eventually moved on to UCF where I received a B.A. in Interdisciplinary Studies in 2017.

After a brief stint working in Higher Education, I decided to enroll in AmeriCorps in 2019 and ventured up to Northern Virginia where I spent a year interning as a Community Volunteer Ambassador at Prince William Forest Park. During my year, I spent time exploring Virginia, hiked almost every mountain within 2 hours of me, volunteered for the Cherry Blossom Festival, attended several D.C. sports events, and made new connections along the way.

I've been back in Orlando since 2020 and am now working back on the UCF campus as the UCF AmeriCorps Recruiter to provide students with local, statewide, and national AmeriCorps opportunities.

If you are interested in being involved with AmeriCorps, do not hesitate to email me at kaley.kirk@ucf.edu

GO KNIGHTS!
< Back